Back to the Job Listing
Post a Job announcement
Advertise with us
Online store
Subscribe our Weekly Newsletter
More Jobs
---------------------------------------------
(Associate) Director, NBS implementation and M&E | Project Design, Management & Evaluation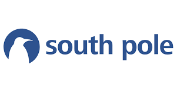 Organization: South Pole
Apply By: 27 Jun 2023
Location: New Delhi(Delhi)
About the Organization
At South Pole, we work with businesses and governments across the globe. We help realise deep decarbonisation pathways across industries, based on a thorough understanding of climate risks and opportunities in specific sectors, as well as the highest emission reduction standards
Job Description
As the (Associate) Director of NBS implementation knowledge, process and M&E within the NBS practice of the Project Design, Management & Evaluation (PDME), you work in our Climate Projects Business Line. You will be responsible to plan, develop and maintain an up to date knowledge, process and approaches/tools behind how we assess/evaluate ground implementation activities designed mainly in our NBS projects, and to some extent community based appliances such as cookstoves. This entails direct coordination with the director of NBS within the PDME, Director of Sustainable Technologies, Director of QA (DD&QC) and regional NBS teams and leaders who develop and manage the projects in the regions. The aim is to assure all implementation aspects are properly evaluated from project identification and initial assessment to project realisation, impact issuance and long term maintenance of the project.
The responsibility also includes design and implementation of an effective frequent (e.g. annual) delivery of M&E reports for NBS projects together with the Director of QA and NBS who will help to incorporate M&E processes and reporting for applicable projects into the project cycle and QA framework and governance. You will make sure that the M&E reports drafted by the projects teams will constantly entail assessment of identified risks and suggestions on risk management as well as improvement plans and solutions. You will lead the process to assure crucial identified risks and risk management plans are sufficiently and effectively discussed/adjusted by regional team leaders and set into the project's workflows for constant improvement. The candidate will also collaborate directly with the digital innovation team who is behind digitalisation of the full project cycle and data management behind it.
You will own and maintain all strategic components and IPs related to NBS (and community based ST) implementation and social/community/biodiversity involvement relevant for climate mitigation/removal projects. The NBS and community based implementation function within the PDME will be supporting the NBS and ST regional technical leads/teams who draft, report and evaluate ground measures and activities for the NBS and ST community based projects locally; including overall progress and performance of the project vs. expected, progress and effectiveness of the implemented measures, financial updates and performance, governance, HSSE, ESG with local partners, communities and sub-contractors etc.
You will interact and collaborate directly with other directors and associate directors within the PDME and assure that projects, standards/methodologies, QA/QC and evaluation/optimisation topics are channeled well to regional technical teams and are embedded firmly within the global PDME processes and workflows to ensure a long term high quality outcome from our projects.
Job Responsibilities:
Act as the global leader on NBS and community based ST implementation, community appliances and biodiversity know how and develop/organise a progressive and up to date knowledge center around implementation activities/techniques/intelligence/evaluation/reporting in collaboration with other leaders within PDME, Tech Strategy and other teams at CP

Support and coordinate directly with the NBS Tech Strategy Director incl. Director of NBS within PDME on their strategic technical assessments, inputs and needs in different areas and scopes relevant for implementation and community aspects

Assure that global and regional technical teams within the CP unit are equipped with the latest effective tools, knowledge and approaches around implementation knowledge and evaluation topics and can smoothly apply them in the field and deliver long term impact products (e.g. ERs and SDGs etc.) with high integrity and quality

Own, plan, direct NBS implementation latest strategic technical know how and share/link the strategic directions and outcomes with the regional technical and implementation teams globally in coordination with the project strategy director and regional leads

With your team support and guide when necessary the regional technical heads in the NBS implementation topics; assure that the regional technical teams are using the most plausible latest approaches, in guiding and evaluating the implementation workflows and results in the highest quality possible

Collaborate with the QA/QC, evaluation and optimisation director within the PDME to plan and develop the most efficient and effective processes for project quality assurance processes incl. During evaluation/assessment and implementation/PDME workflows

Directly liaise with operations to review and update/improve implementation linked operational processes in direct coordination and alignment with the head of digital innovation and the director NBS within the PDME; assure that NBS project workflows within SP includes both PDME and implementation tasks embedded in one integrated project management system

Serve as a partner to global and regional project team heads on project implementation issues

Support knowledge and expert needs, resource plan & management for implementation team globally (in direct coordination with the regional leads and technical heads per region) and when necessary

Ensure consistency of approach and quality of our implementation assessment workflows along the different regional teams globally. Be in charge of the coordination of the implementation teams globally and take responsibility for the quality of our global implementation evaluation work

Introduce SP to potential clients and source new projects together with our international team when needed

Together with other leads within CP, make sure all regional technical teams understand project partners needs, gather market intelligence and identify industry trends
Education Qualification/Required Skills & Experience
Essential -
Preferably a Master's Degree in natural resource management, forestry and nature conservation, biodiversity, sustainable development business, sustainability/project management or related fields

Substantial experience in Engineering, Forestry/Ecology, Sustainability Consulting, Climate Change Mitigation/Adaptation or related fields

Vast experience in guiding and directing the work of others, with thorough functional knowledge/expertise in all field of NBS and know how on NBS implementation i.e. ground/field measures and activities and evaluation process around them

Ability to manage priorities and motivate a team, keen sense for efficiency

Excellent interpersonal and communication skills

Ability to identify gaps and design/enhance processes, tools and guidance to address them

Advanced controlling and organisation skills to ensure proper use of processes and tools

Ability to compromise and work with different teams within the organisation

Ability to build, develop and manage large teams

Be very responsive and reachable to all internal and external stakeholders

Strong multi-tasking, prioritization and delegation skills Keen sense for project administration & management

Extensive people Management experience, including performance management, developmental plans and succession planning

Fluency in English
Desirable -
Experience in scaling up a fast-growing team in the context of a highly competitive market environment

A second language is a plus
For more information please check the Link
Latest Fellowships
Latest Grants
Latest News
© Renalysis Consultants Pvt Ltd