Back to the Job Listing
Post a Job announcement
Advertise with us
Online store
Subscribe our Weekly Newsletter
More Jobs
---------------------------------------------
Change Facilitator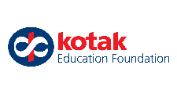 Organization: Kotak Education Foundation
Apply By: 31 Jul 2023
Location: Ahmedabad(Gujarat) Surat(Gujarat) Rajkot(Gujarat)
| | |
| --- | --- |
| Intervention | Gujarat Project |
| Position | Change Facilitator |
| Level | Coordinator / Senior Coordinator |
| Reporting to | Manager Operations |
| Reportees | None |
| Role description | Responsible for bringing change in school by strengthening leadership and managerial practices of KEF partner school leaders and spoken English of students of grades 6 through 8 as per design of Gujarat KGB Project |
| Requirement | Females only |
About KEF:
Kotak Education Foundation (KEF) was founded by Uday Kotak. He is the Founder Trustee of KEF, Managing Director & CEO, Kotak Mahindra Bank Ltd. He has led the group in a broad range of financial services for over 30 years. Uday believes that the true measure of performance is value creation. The group's vision for equitable prosperity extends beyond financial services.
Kotak Education Foundation's (KEF) mission is to support children and youth from underprivileged families through different education based interventions to rise above the poverty line and lead a life of dignity through sustainable processes. KEF works with some of India's most economically underprivileged communities, attempting to alleviate poverty through education and livelihood programs.
KEF works with multiple regional language government-aided private institutions. These schools have been set up by social entrepreneurs and lack quality teaching, infrastructure and leadership. Through its various programs across education, innovative healthcare and livelihood training programs, the foundation supplements the efforts of these schools to improve their conditions.
Roles & Responsibilities:
Overall:
Inspire, support and hand hold 1 KGBV school, about 10 teachers to strengthen leadership and managerial practices across the four pillars of school leadership

Develop spoken English of students of grades 6 through 8 as per Umang Design in a KGBV Gujarati medium school in Gujarat

Conduct baseline and close line of students and School Leaders and document the same as per the process Document change stories on monthly basis

Be a role model for change in terms of personal being of Model Integrity

Attend weekly trainings, workshops, meetings
Documentation & Reporting
Follow all reporting systems strictly, daily/weekly/monthly

Maintain attendance and log sheets as per requirement in the reports

Maintaining and recording all data as per internal processes

Attending team meetings regularly
Relationship (Internal & External)
Maintain good rapport with teachers, headmaster, students and parents

Very effective internal co-ordination, communication and ability to work as a member of large teams. Conducting / facilitating planned number of the workshop with Parents / Teachers to create awareness about more efficient teaching techniques
Training & Development
Contribute with ideas to improve teaching methodologies.

Participate in the regular training program organized for the team.

Upgrade own skills and methodologies by self-learning

Assist school authorities in the school development plan for the upcoming academic calendar Formulate strategies to deal with efficient learning outcomes at the school level

Should be actively involved in the SMC/ SDMCs present in school and work towards the implementation of SDP
Candidate Specifications:
Educational

Qualification

Masters in Psychology, Philosophy, Social Work or Education. B.Ed. would be preferred

Years of Experience

2 – 3 years' experience, in social sector, or educational sector

National Curriculum Framework, theories of teaching and learning, best teaching practices in low income schools and subject knowledge

Age

30+ Years

Work skills

School related teaching experience preferable with primary school willing to relocate to a village in either of the given districts (subject to availability)

Open to work in remote schools @ Gujarat

Decent spoken English training skills

Other skills

Proficiency in Spoken English and Gujarati

Basic computer skills

Good communication skills

Planning & review

Ability to work on excel, word and PowerPoint presentations

Attributes

Creative, good communicator, patient, disciplined
Job Specifications:
| | |
| --- | --- |
| Nature of job | Consultant contract |
| Location | Gujarat |
| Hours of work | 08:00 AM to 4:00 PM or 9:00 AM – 5:00 PM or 10:00 AM to 6:00 PM |
| Working conditions | The job can involve working conditions that include 8 hour shifts between 8 am to 7 pm, working in challenging community areas with infrastructural and other disadvantages. |
2. Candidate should be able to speak and write - Fluent Gujarati and English
3. Should have a minimum 2 years of teaching experience as they would be teaching spoken English to 6th to 8th grade
4. Willing to work in the interiors of Gujarat with our partner KGBV schools
Locations - Ahmedabad, Surat, Rajkot, Vadodara.
To view School Locations, click here.
Interested candidates can apply by filling up the below Google application form here
Latest Fellowships
Latest Grants
Latest News
© Renalysis Consultants Pvt Ltd