Back to the Job Listing
Post a Job announcement
Advertise with us
Online store
Subscribe our Weekly Newsletter
More Jobs
---------------------------------------------
Program Manager – Digital Integration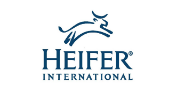 Organization: Heifer International
Apply By: 04 Sep 2022
Location: (Odisha)
About the Organization
We're on a mission to end hunger and poverty in a sustainable way by supporting and investing alongside local farmers and their communities.
We work in 21 countries around the world to strengthen local economies and build secure livelihoods that guarantee a living income to local farmers.
Job Description
The Program Manager - Digital Integration works with partners, FPOs and SHGs across the entire project to ensure digital technologies and tools are adopted to deliver services effectively. The Manager will collaborate with the project's core team to design and develop digital tools and to build the capacity of farmers, SHGs and FPOs. S/he will work collaboratively with stakeholders including market players and digital networks for establishing viable, digitally connected businesses, and execute digital marketing and engagement strategies.
Job Responsibilities
Digital Integration and support to ensure effective implementation of the project (50%):
Lead in the delivery of fit-for-purpose digital solutions.

Understand the key needs of the users.

Work closely with the developing team's representative and get the changes integrated in the platform.

Work with the Digital Saathi core group and project team to establish the tools required to deliver the digital roadmap.

Develop digital dashboard and calendar of activity.

Ensure that all digital activity is fit for purpose and coordinated.

Advise on technology and content, and manage the quality of digital tools.

Facilitate two-way communication between project team in the field and Digital Saathi for quality digital tool development.

Ensure that digital tools are well managed and effectively balance the service delivery, technical and communication demands of customers.

Assist SHGs, FPOs, farmers and project teams with digital requirements.

Assist with the organization's digital transformation efforts.

Work with the project team on improvements of digital systems.

Facilitate monetisation of the platforms to ensure long term sustainability of the services to the farmers.
Build capacity of the Project staff, project partners, and Farmer Producer Organizations (FPOs) (30%):
Lead multiple team members for product design, development and sales.
Lead the entire development effort; the developing team will be entirely dependent on feedback and insights to finalize in-app features.

Ensure that stakeholders have good orientation on both developing areas.

Facilitate trainings and other capacity building initiatives as per the Project Implementation Plan (PIP).

Ensure that project staff trained as per the project plan at partner level.

Assist producers/FPOs in business scale and connection through digital tools.

Improve business scale through DI adoption.

Build strong interpersonal and communication skills to interpret technical jargon for the implementation team and implementation needs and challenges for the technical team.
Reporting, managing the operation of digital technology (20%):
Ensure that performance of digital channels is monitored and evaluated.

Ensure that performance information is used across the organization to inform on-going decision-making.

Provide feedback on the quality of service provided and address issues raised.

Analyze consumer behavior on current platforms.

Ensure project management of digital files to create reports.
Education Qualification/Required Skills & Experience
A Bachelor's degree from a recognized university in information technology, computer science, enterprise development, or digital technology, with experience in developing technology for farmers and FPOs and a minimum of three (3) years of experience with an international organization in a similar context.

Experience in leading teams on product development and sales.

Good understanding of facilitating monetization of the platforms to ensure long term sustainability of the services to the farmers.

Strong decision-making skills to lead the entire development efforts. The developing team would be entirely dependent of his/her feedback and insights to finalise the in-app features.

Clear understanding of the FPO, rural enterprises, agricultural and livestock sector.

Knowledge of digital technology and apps development for rural farmers and linkages to poverty alleviation.

To understand the key needs of the users and work closely with the developing team's representative and get the changes integrated in the platform.

Ability to visualise the interface required in the platform to guide the developing team.

Strong sales acumen to work with the users and derive them to adopt the platform.
Essential Competencies:
Innovative, analytical, and solutions oriented.

Strong interpersonal/people management skills and excellent oral and written communication skills a must.

Excellent organizational and leadership skills.

Proficient knowledge of word processing, spreadsheets, presentation tools, electronic mail (Microsoft Office preferred) and Internet.

Demonstrated proficiency in Odia, Hindi, English and other local languages, both oral and written.

Significant experience in building public/private partnerships

Experience working with farmer group programs.

Experience in the commercial sector with skills to develop and evaluate investment opportunities and promote such opportunities to financial institutions.

Strong consumer marketing, financial analysis and management skills.

Excellent command of Report writing, analysis and presentation skills using Word, Excel and PowerPoint.

Experience in supporting and monitoring field-based programs in the state.

Proven experience in building the capacity of partner institutions to document and disseminate industry information, manage knowledge, measure progress and plan and advocate within the industry.

Track record of building strong client and stakeholder relationships

Ability to generate innovative solutions in work situations

Preparing and presenting documents in a well-designed and attractive format with superior attention to detail.

Ability to understand, appreciate and implement Heifer's Value-Based Holistic Community Development model.

Demonstrated creativity, ability to think systematically, willingness and ability to incorporate innovative solutions.

Willingness and ability to travel extensively throughout India.

Working with sensitive information and maintaining confidentiality.

Ability to manage and execute multiple tasks with little supervision while meeting sometimes inflexible deadlines.
For more information please check the Link
Latest Fellowships
Latest Grants
Latest News
© Renalysis Consultants Pvt Ltd