Back to the Job Listing
Post a Job announcement
Advertise with us
Online store
Subscribe our Weekly Newsletter
More Jobs
---------------------------------------------
Program Manager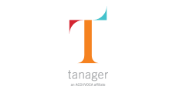 Organization: Tanager
Apply By: 18 Jun 2023
Location: (Telangana)
Tanager is an international nonprofit that connects smallholder producers and private businesses to co-create new ways of realizing life-changing economic and social opportunities. Our process builds on years of technical expertise, on-the-ground presence and public/private partnerships to unite economic growth with social innovation. Together, we are ushering in an era of equitable market systems that combine profitability with the power to address urgent challenges in poverty, malnutrition, and gender inequity.
Overview:
Tanager brings the right people to the table in India, from smallholder producers to major consumer brands and everyone along the supply chain, to improve the productivity and profitability of Indian farmers and strengthen sustainable supply chains. We combine technical expertise and business perspective to assess markets, analyze supply chains, and pilot new technologies and tools in collaboration with market leaders such as Mars Wrigley Confectionary, Walmart, the Bill & Melinda Gates Foundation, and the UNDP, and thought leaders such as the Central Institute of Medicinal and Aromatic Plants (CIMAP), NABARD, and the Sustainable Food Lab. We help farmers to increase their incomes through the supply of quality production to higher value markets. We also solve complex agricultural problems to create value for farmers and other members of the supply chain.
Tanager is seeking talented professionals for the Program Manager position, for an anticipated project based in Telangana. The Program Manager will be responsible for overall management of the assigned project by overseeing efficient implementation of all project activities in accordance with the project proposal to realize the project goals & objectives. Quantitative KPI's (Key Performance Indicators) will include managing the project team in achieving the target numbers on the Digital Platform. The key focus area would include capacity building & motivation of the team members, budget management, monitoring of project activities, developing and strengthening linkages with private enterprise and convergence with the Govt. departments.
ESSENTIAL DUTIES AND RESPONSIBILITIES:
Project Implementation:
To develop, oversee and review project strategy and activities related to the implementation of the project according to the project proposal

Assemble a support team for field implementation of various project activities and achieving KPI's

Develop, maintain and adapt project work plans along with other Tanager India team members and Tanager Headquarters staff based on proposals, contracts, and project implementation results

Ensure project deliverables are developed and submitted in time as per Project requirements

Develop and share periodical progress reports and communications inputs as agreed with Supervisor
Team Management:
Review and approve time sheet, travel authorization, TGER, leave request and advance.

Periodic motivation and team building exercise for enhance employee's performance in coordination with HR & Admin
Monitoring & Evaluation:
Develop in coordination with the Monitoring and Evaluation (M&E) department, an M&E system to measure Key Performance Indicators (KPIs) of the project and ensure quality and timely data collection, interpretation and reporting.

The M&E system should also include baseline, mid-line and end-line surveys in line with the project requirement for the purpose of developing appropriate project strategy, mid-line correction and impact assessment
Meetings:
Conduct and lead in weekly meetings for performance review and setting the tone for the following week.

Participate in HO and HQ meetings, as and when called

Participate in meetings with Project Partners, as and when called.
Networking & Linkages:
Establish and maintain linkages with key stakeholders in Telangana for smooth project implementation and achieving Project Goals.

This will include the Government, Private sector enterprises, assigned PAC's (Primary Agriculture Cooperatives) , FPO's( Farmer Produce Organizations), community organizations, etc.

Participation in relevant workshops for a) reporting impact of Project and b) networking leading to building capacity for more effective Project Implementation as well as tapping into new business opportunities.
Field Operations Management:
Streamline financial management of the respective project and monitor contracts, budgets and projections to ensure that expenditures are within approved budget lines

Prepare and review monthly financial, project reporting and advance request before submission of Tanager India Felix.

Invoice funders and project partners as stipulated in terms of payment
Other duties as assigned by Supervisor
QUALIFICATION:
Education and Experience
MBA – Rural Development, Master's in social work / Agriculture

Minimum 8 Years of experience in project handling

working experience in an international NGO preferred

Equivalent combination of education and experience.
Knowledge and Skills
Demonstrated leadership of a gender balanced and ethnically inclusive professional environment.

Knowledge of donor-funded project management is preferred

Excellent interpersonal and communication skills, both verbal and written, strong negotiation, diplomacy, and teamwork skills.

Proven management skills in complex environments, with a large staff from variety of ethnic backgrounds.

Must be willing and able to travel independently, including to project sites as needed.

Good knowledge of English and preferably basic knowledge of Regional Language (Telugu)

Good Computer knowledge.

Willing to learn and adapt to the environment.

Must be Indian citizen.
To Apply
Please submit a resume to indiarecruitment@tanagerintl.org no later than June 18, 2023. Please indicate the position title in the subject line of the Email. The resume and related application documents shall be provided as a single attachment and list long-term employment history and any relevant short-term consulting work. Due to the high volume of applications, we are not able to respond to inquiries via phone. Only those candidates considered for an interview will be contacted. Tanager is an equal opportunity employer. Women, minorities and people from diverse groups are encouraged to apply.
Latest Fellowships
Latest Grants
Latest News
© Renalysis Consultants Pvt Ltd