Back to the Job Listing
Post a Job announcement
Advertise with us
Online store
Subscribe our Weekly Newsletter
More Jobs
---------------------------------------------
State Program Coordinator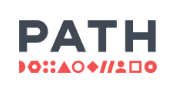 Organization: PATH
Apply By: 28 Jun 2023
Location: Mumbai(Maharashtra)
About the Organization
At PATH, we are a global team of innovators working to accelerate health equity so all people and communities can thrive. We advise and partner with public institutions, businesses, grassroots groups, and investors to solve the world's most pressing health challenges.
Job Description
Objectives of the Assignment To address the high burden of HIV among high-risk groups, including key populations (KP), through people-centered service delivery, and building on existing efforts while embracing innovation in treatment initiation and continuity, and durable viral load (VL) suppression through catalytic activities is a need. State Program Officer – Care Support and Treatment will be responsible for managing treatment interventions and monitoring the state team's performance.
Job Responsibilities
Responsible for managing all treatment interventions at the state in close collaboration with SPO treatment.

Work in close coordination with the Prevention team to ensure linkage with treatment.

Ensure the highest standards of service quality at all sites (both ARTC and DSD sites).

Plan additional decentralized refill sites as per the needs of the program in coordination with State Program Officer

Support in improving the quality of coordination activities at sites in close collaboration with SPO treatment.

Identify capacity-building needs of the site staff and plan appropriate training programs in collaboration with Technical Specialist CST, based at the regional level as and when needed.

Support SACS to conduct periodical reviews of sites on key program indicators for follow-up and corrective actions.

Oversee the site-wise cascade data to identify gaps and work with the PATH team and CSOs to address the gaps.

Visit ART Centers and provide hand-holding support, as needed.

Provide programmatic support to improve retention in the HIV cascade under the guidance of a Senior program officer.

Provide supportive supervision for support group meetings, community ARV refill groups, and treatment literacy events.

Coordination with SACS, DAPCU officials, and other stakeholders

Coordinate with other team members on key areas like mapping of the private sector and their effective engagement in the project

Monitor the day-to-day activities of Program Assistants and Treatment supporters.

Ensure data consistency and timely reporting from the intervention sites as required.

Any other work as assigned by the Supervisor.
Education Qualification/Required Skills & Experience
Graduation in social sciences, prefer to Master of Social Work or Psychology. With relevant experience in Public Health.

Minimum 5 years experience working in HIV/AIDS programs at the state/ national level.

Should have prior experience in program implementation and capacity building.

Computer knowledge and proficiency in English, Hindi, and Marathi.

Having experience working with state/district health departments.

Experience working with children and children.

Excellent written and oral communication skills.

Should be a team player.

Open to travel to project sites for extended periods if required.
For more information please check the Link
Latest Fellowships
Latest Grants
Latest News
© Renalysis Consultants Pvt Ltd