Back to the Job Listing
Post a Job announcement
Advertise with us
Online store
Subscribe our Weekly Newsletter
More Jobs
---------------------------------------------
Manager, Government Relations, Safe Water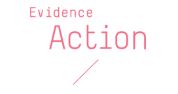 Organization: Evidence Action
Apply By: 27 Jun 2023
Location: New Delhi(Delhi)
About the Organization
Evidence Action is a global nonprofit organization with an approach distinctive in international development - we exclusively scale interventions that are backed by strong evidence and can be delivered with exceptional cost-effectiveness. Our programs have grown since our founding in 2013 to reach over 280 million people annually.
Job Description
Evidence Action is looking for a Government Relations Manager to manage and drive the Safe Water program and advocacy efforts with the India government. The Government Relations Manager will report to the Program Director, India Safe Water. A top candidate is organized, proactive, adaptable, and excited by the opportunity to successfully provide safe drinking water to 100 million people.
Job Responsibilities:
Lead India Safe Water's advocacy efforts with the India government:
Maintain regular communication with government officials, keeping them updated on progress, addressing any concerns, and seeking their input and feedback.

Disseminate pilot findings, recommendations, and results to government representatives, showcasing the success of the pilot program and highlighting its impact.

Collaborate with state governments to plan for implementation, including discussions on funding sources, resource allocation, and defining clear strategies and responsibilities through the development of a state plan.

Coordinate the tendering process for chlorination devices, utilizing specific skills to ensure adherence to quality standards and efficient administration, while also demonstrating the value and effectiveness of the devices.
Serve as a liaison between sub-teams within the organization and government entities:
Provide teams and government entities with the necessary information and resources they need to support program objectives.

Engage in clear, effective written and verbal engagement with all stakeholders.

Synthesize clear takeaways from complex information and data sources to create quality deliverables, including written reports/proposals and presentation decks.
Support the future success of the program:
Provide policy advisory support to other states, advocating for the consideration and adoption of the program in their respective regions, and assisting them in conceptualizing the implementation process.

Engage with state governments, facilitating discussions and brainstorming sessions to help them visualize the potential benefits and outcomes of adopting the program in their state.

Offer support on Safe Water work as needed, demonstrating flexibility and a willingness to contribute to various initiatives and projects.
Education Qualification/Required Skills & Experience
Bachelor's degree in a relevant field with at least 5-7 years of experience working in a government related role. You should have in-depth knowledge of the government landscape in India.

Proven ability in influencing stakeholders, effectively aligning strategies while maintaining the organization's integrity and objectives.

Proven ability to build and maintain positive relations with senior government officials, and other partners.

Proven ability to work collaboratively with cross-functional teams, bridging gaps and fostering a cohesive working environment.

Detail-oriented approach, recognizing the importance of accuracy in reporting and communication with government officials.

Strong analytical and problem-solving abilities, with a focus on ensuring absolute clarity of tasks and goals, enabling effective decision-making and execution.

Willingness to take ownership and create structure in ambiguous work situations, driving progress and ensuring clarity even in the absence of explicit instructions or guidelines.

Excellent spoken and written English and Hindi. Strong communication skills, with the ability to articulate complex ideas clearly and concisely, and the capacity to adapt messaging based on the audience.

Applicants must be authorized to work in India. We are unable to sponsor or take over sponsorship of an India employment visa at this time.

Ability and willingness to travel within India up to 25% of the time.
For more information please check the Link
Latest Fellowships
Latest Grants
Latest News
© Renalysis Consultants Pvt Ltd