Back to the Job Listing
Post a Job announcement
Advertise with us
Online store
Subscribe our Weekly Newsletter
More Jobs
---------------------------------------------
Research Associate (Quantitative)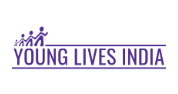 Organization: Young Lives India
Apply By: 13 Jun 2023
Location: New Delhi(Delhi)
Job Title - Research Associate (Quantitative)
Duration: 1 Year Contract, subject to extension based on performance
Nature of Job: Research & Evaluation
About Young Lives India
Young Lives India is one of the leading think tanks based in New Delhi, which specialises in research, policy, evaluation and intervention related to children, adolescents and youth. This includes the longitudinal study on childhood poverty being conducted in four countries including India since 2002.
Our evidence provides policy makers with research findings that provide insight into challenges in implementation and gaps in current policy formulation.
Young Lives India works in collaboration with the Government of India, State government/s, various National and State Commissions, UN agencies as well as other multilateral and bilateral agencies nationally and internationally.
Duties and Responsibilities
Contribute to Young Lives research, analysis and writing proposals.
Carry out literature review.
Develop survey tools and conduct data analysis for tool validation.
Prepare questionnaires and survey manuals.
Set up data quality checks and quality assurance for quantitative data collection.Write summary reports and maintain clear documentation of survey process
Conduct analysis of data using appropriate econometric and statistical models and techniques to address specific research questions.
Communicate regularly with field research team.
Write summary and analytical reports/ working and journal papers, policy briefs etc
Reporting to: Lead Quantitative Researcher
Travel: Extensive
Requirements for the role
Minimum three to five years of work experience in quantitative research.
Sound knowledge of STATA is essential.
Sound knowledge of statistics, econometrics and research methodology.
Excellent analytical and statistical skills in analysing large data sets such as NFHS, NSSO, PLFS etc.
Experience in developing and conducting quantitative surveys/ evaluation is essential.
Experience in working with CAPI tools like Survey CTO.
High level writing and communication skills and ability to produce reports; experience of editing research outputs in English.
Experience of undertaking literature reviews and communicating complex information in summary form, preferably in an area related to Young Lives India research theme.
Excellent interpersonal and verbal communication skills and preferably experience of working in multidisciplinary teams.
Good personal organisational skills with experience of managing a varied and heavy workload.
Proven ability to handle different projects/tasks at one time, successfully complete tasks assigned, and meeting deadlines.
Education Requirements
A Masters/ M. Phil/ Ph.D. from a reputed institution in a quantitative social science discipline (education/economics/statistics/ demography/ development studies) with minimum three to five years of relevant work experience involving data analysis using STATA as well as report writing.
Salary and Benefits
Remuneration will be competitive with think tanks working on research and policy and will depend on skills and experience.
Date of Joining: With and immediate effect
Interested candidates with relevant experience and qualifications may send their CV and cover letter to: humanresources@younglives.in .
Your CV must be accompanied with:
Cover letter justifying suitability for the position – role fitment based on present & past work experience along with contact details of three professional references.
Current/last drawn compensation (salary slips of last three months) & expected compensation.
Applications should contain position name in the subject line.
Young Lives India is an equal opportunity employer and is committed to the principles of excellence through diversity. Young Lives India does not discriminate based on gender, race, ethnicity, national origin, religious beliefs, sexual orientation, age, marital status, disability or socioeconomic status.
Latest Fellowships
Latest Grants
Latest News
© Renalysis Consultants Pvt Ltd