Back to the Job Listing
Post a Job announcement
Advertise with us
Online store
Subscribe our Weekly Newsletter
More Jobs
---------------------------------------------
Senior Manager, Sales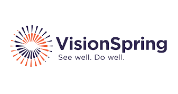 Organization: Vision Spring
Apply By: 27 Jun 2023
Location: Noida(Uttar Pradesh)
About the Organization
Maruti Suzuki India Limited is the Indian subsidiary of Japanese automaker Suzuki Motor Corporation. As of September 2022, the company had a leading market share of 42 percent in the Indian passenger car market. The company is known for making highly reliable, low-maintenance cars for the Indian market.
Job Description
We are seeking a highly motivated, dynamic, and self-driven candidate who would like to have a challenging and meaningful career path in institutional partnerships and the social enterprise space. Institutional partnerships are a key focus area at our organisation and requires a proactive and dynamic approach. The candidate should be dedicated and sincere towards her/his work and should always be open to learning new things. The candidate should have in-depth subject matter knowledge, expertise, and experience. Timely and high-quality delivery of goals/targets would be essential and will be a key performance measurement criterion. S/he will develop and penetrate key relationships, particularly with eye/other hospitals, NGOs, mass market retailers, channel partners, and Government agencies, who serve low-income population segments. S/he will initiate, manage, and grow key accounts and manage sustainable relationships for various optical product categories (reading glasses, prescription (Rx) glasses, frames, etc.). S/he will oversee the launch and growth of our new range of "Made in India" eyeglasses. The Senior Manager, Key Accounts, serves as a key member of our India Partnerships team and reports to the Director, Partnerships. S/he will be based out of Delhi NCR (Noida), India.
Job Responsibilities
Help grow the market for eyeglasses and start and enhance partnerships with various stakeholders in the eyecare, healthcare, social, and Government space.

Develop and grow a robust channel partner network.

Help introduce the new product range and leverage the same to grow partnerships and enhance sustainability.

Represent the organisation at industry and sectoral forums and in peer groups. Attend educational, awareness, and market development events, such as partner workshops, seminars, conferences, trainings, etc.

Conduct market sizing and opportunity evaluation.

Identify, enlist, manage, and grow key accounts.

Strengthen relationships with key opinion leaders and stakeholders.

Network with and meet partners and key stakeholders to start, continue, and enhance engagement and relationships.

Drive awareness creation and market development activities and loyalty initiatives.

Drive and support regional teams to be strategic and efficient and attain goals and Key Performance Indicators (KPIs) as per the defined targets.
Education Qualification/Required Skills & Experience
Master's degree, preferably in business management.

Minimum 15 years of professional experience in business-to-business (B2B) and institutional sales and/or business development and/or strategic key account management.

.Willingness to travel up to 50% of the time, within India.

Exposure of working across India.

Excellent communication skills in English and Hindi. Knowledge of regional Indian languages preferred.
Compensation and Benefits
Salary based on experience and education.

Competitive benefits, including health insurance and generous vacation time.
For more information please check the Link
Latest Fellowships
Latest Grants
Latest News
© Renalysis Consultants Pvt Ltd